The Greek Herald, 03 March 2023 
"If you think different, then you can actually bring around real change, and totally revolutionise something," Peter Petroulas tells The Greek Herald.
Peter is the Founder and Owner of WizButler, an innovative booking system which recently won a $275 million US patent valuation.
He is the first person in the world to solve a booking system issue that once troubled the restaurant industry for decades.
And you're probably thinking how? WizButler manages restaurant space instead of a fixed number of restaurant tables. The algorithm reallocates tables and every booking in real time to optimise space and bookings on the dining floor.
Believe it or not, this million-dollar idea stems from something so wholesome and simple.
Born in Aeropolis, Mani, Greece, Peter came to Australia at five years old in 1965 with his family. Peter explains it was moments with his Greek migrant father as a young boy and helping him with renovations that was essentially the "key" to his discovery.
"When dad was doing some renovations, he used to get me involved, get me on the other end of the stick, or the measuring tape, or whatever he was doing. From this, I grew up understanding about measurements," he says.
"So then, you know, my understanding of space, and the use of space in the restaurant, and then tables and chairs around to optimise that space is sort of the key to the patent."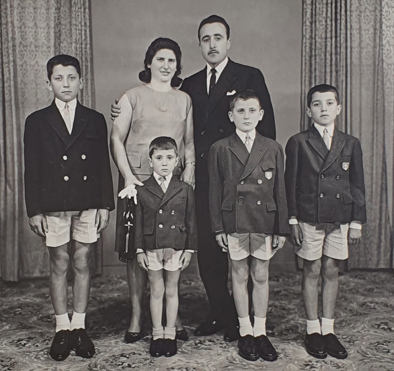 Living the Greek legacy:
Peter makes it clear that the booking system idea didn't come into fruition seamlessly, or by luck. There were challenges but he persevered – something we agreed reflects the Greek legacy, alongside the "think different" mentality.
"It was not as if I woke up one day and the idea of making a better restaurant booking and management system that others could not solve came to me," Peter says.
"My parents instilled into me that if there's a problem, you solve it, you don't walk away from it, you can't give up. You certainly don't give up."
His hard work in past jobs as a corporate planning manager, director of finance and technology at East West airlines and Air Niugini airline, and a business degree gave him a strong foundational understanding of systems and coding.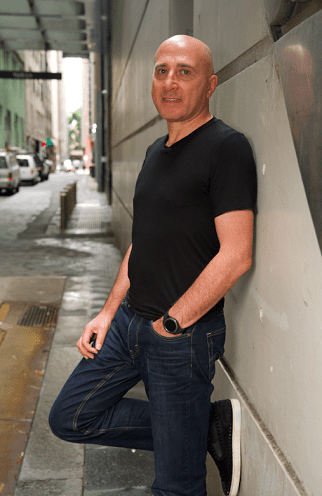 But he says that pitching his booking system idea, which he knew was groundbreaking, to a mathematician was not met with optimism.
"He turned around and said 'what you're trying to do won't work'," Peter explains.
After letting the mathematician try his own way, he asked to trial what he had proposed in their first meeting.
"So then he did it. And then you know, it started to work…" he says.
The system Peter created is logical and thoroughly thought out. People before him would simply try and improve the old booking system, but Peter approached things differently by stripping everything back and looking at the issue from a whole different perspective.
"Don't follow in other people's footsteps. You know it's true, like Steve Jobs said, 'Don't think better, think different'," Peter says.
As for the patent valuation, Peter explains that "it is simply a milestone in the journey of wanting to help other restaurants and do right by the customers."
He aims to grow the business and for it to become global and "reach the potential that I know it can achieve."
Peter's innovative discovery is rooted in the experiences of being a child of Greek migrants who left Greece in awe of Australia – "the country of opportunity and education." It is testament to their sacrifice and to the Greek mindset to never give up, and of course to think differently.
For Peter, his greatest desire is to pay tribute to his Greek heritage and bring this never-before-done technology to Greece.
"That would be a full circle moment and the icing on the cake… to expand the business to Greece and become part of the community in Greece," he concludes.



Source: https://greekherald.com.au/community/1-people-community/interviews/peter-petroulas-on-how-greek-upbringing-inspired-his-275-million-booking-system/